Paco Underhill is an environmental psychologist, author, and the founder of a behavioral research and consulting company Envirosell. He's the best-selling author of Why We Buy, Call of the Mall and What Women Want, and his reach has been massive: his books have been translated into over 26 languages. We wanted to have Paco on since it's an incredibly disruptive time for retail, and I figured there aren't many better people to predict where retail goes from here.
On this episode we cover:
How pessimistic should we be about the future of retail?
What innovations will be the most impactful to the retail landscape?
Will aging consumers ever cross over to online retail?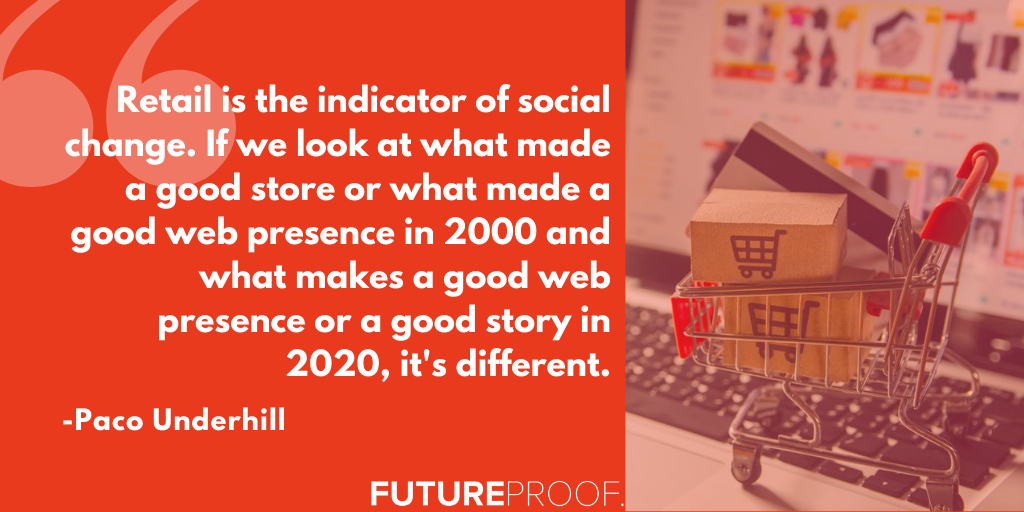 As always, we welcome your feedback. Please make sure to subscribe, rate, and review on Apple Podcasts, Spotify, Stitcher, and Google Play.