If there's anything we've noticed from our work on this show, it's that sometimes society focuses on the bright, shiny object instead of the quote-unquote unsexy technologies and products we as humans need to survive. One of those unsexy topics is the fact that we all have something in common: we're all aging, every single one of us, and we don't talk enough about meeting the needs of consumers as they age. Mia Abbruzzese and Alexandra Fennell launched Attn: Grace, the first cleaner, greener personal care brand for women 40+, starting with the $2.5B bladder leakage market. They're on a mission to destigmatize aging, and we wanted to have them on to discuss how they're trying to launch a disruptive product in such a challenging year.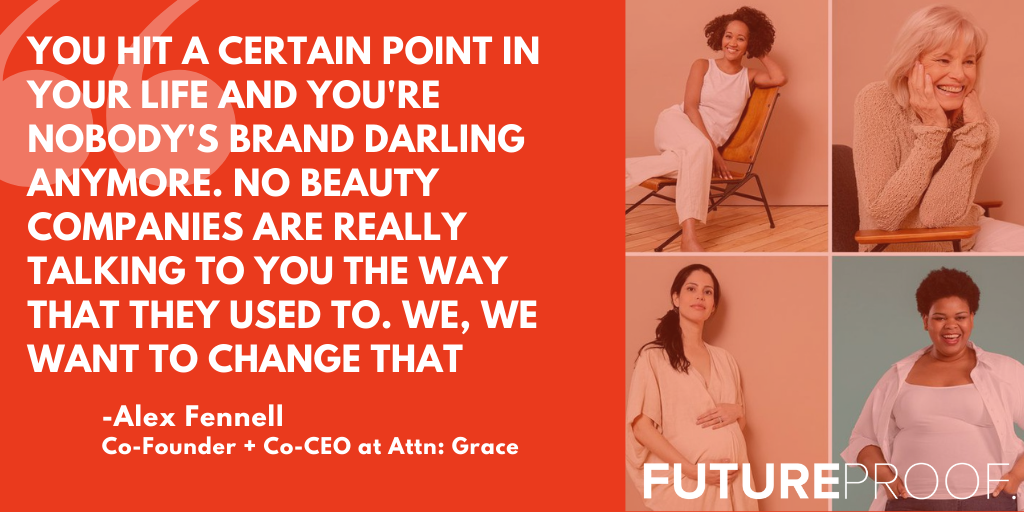 On this episode we discuss:
Attn: Grace, a new company that looks at women's health and wellness from a more modern, a more curated, perspective.
Trends and attitudes around women aging and their consumer patterns.
The missed opportunity of firms that are not investing more in women founders.
As always, we welcome your feedback. Please make sure to subscribe, rate, and review on Apple Podcasts, Spotify, Stitcher, and Google Play.