To figure out what direction society is going, every now and then we like to check in with our friends in the investment space—after all, they're highly motivated to get the future right. That's why I wanted to talk to Gene Frantz, a leading investor in cybersecurity and enterprise tech and General Partner at CapitalG, the independent growth fund owned by Google parent company Alphabet.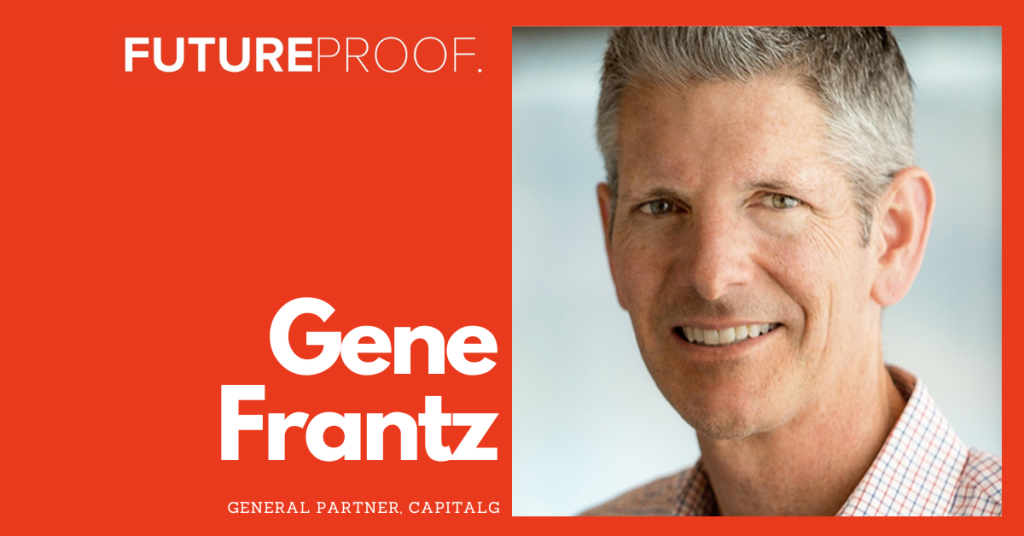 Gene's track record includes backing some of the most significant tech companies of the past decade, including CrowdStrike, Zscaler, and Freshworks Collectively, his investments at CapitalG have achieved nine major exits, including four IPOs, and are worth more than $125B.

We talk to Gene about how much emotion should come into play when investing in startups, the problem with greater sums of money going into capital rounds, identifying the companies of the future, how many hits you need to offset the investments that don't pay off, and more.
As always, we welcome your feedback. Please make sure to subscribe, rate, and review on Apple Podcasts, Spotify, Stitcher, and Google Play – and make sure to follow us on Facebook and LinkedIn!.